On 23.06.2023 a solemn ceremony was held for the presentation of the annual awards to the media company "K and P Advertising", publisher of the magazine Destination Bulgaria.
Ruskovets Thermal Spa & Ski Resort received the award for "Best Mountain Spa and Ski Complex" for 2023.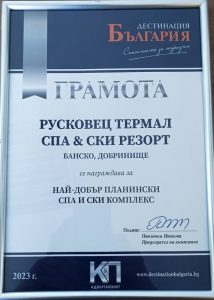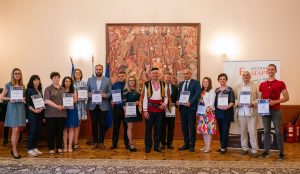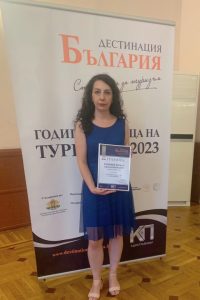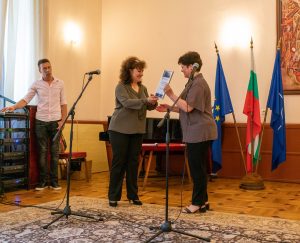 The exclusive initiative of Destination Bulgaria magazine distinguishes and encourages municipalities, investors, tourist sites and managers for promoting our country as a tourist destination, for initiative, sustainability, professional management and good practices.
The ceremony was attended by representatives of the embassies of Greece and Romania, the Ministry of Tourism, mayors of municipalities, managers of associations and tourist complexes.
Congratulations!