Pools
WELCOME TO THE SPA & WELLNESS AREA OF RUSKOVETS THERMAL SPA & SKI RESORT!
Here your body will be granted a relax and pleasure. The healing thermal water from own spring will make your skin soft and hydrated, while the joint problems will blow over.  More about the curative properties of the thermal water can be read here.
The SPA zone of the complex is free of charge for all hotels guests and includes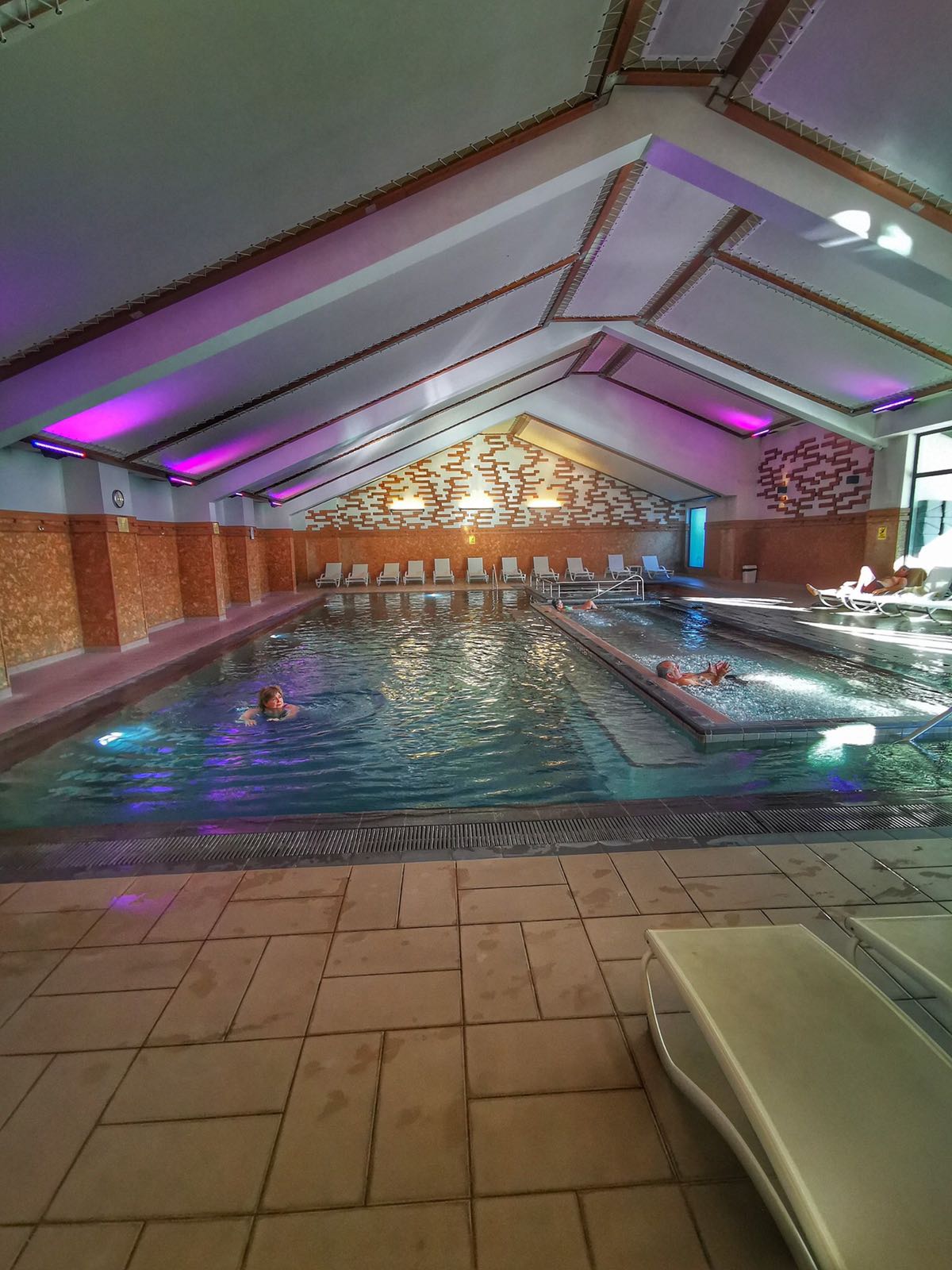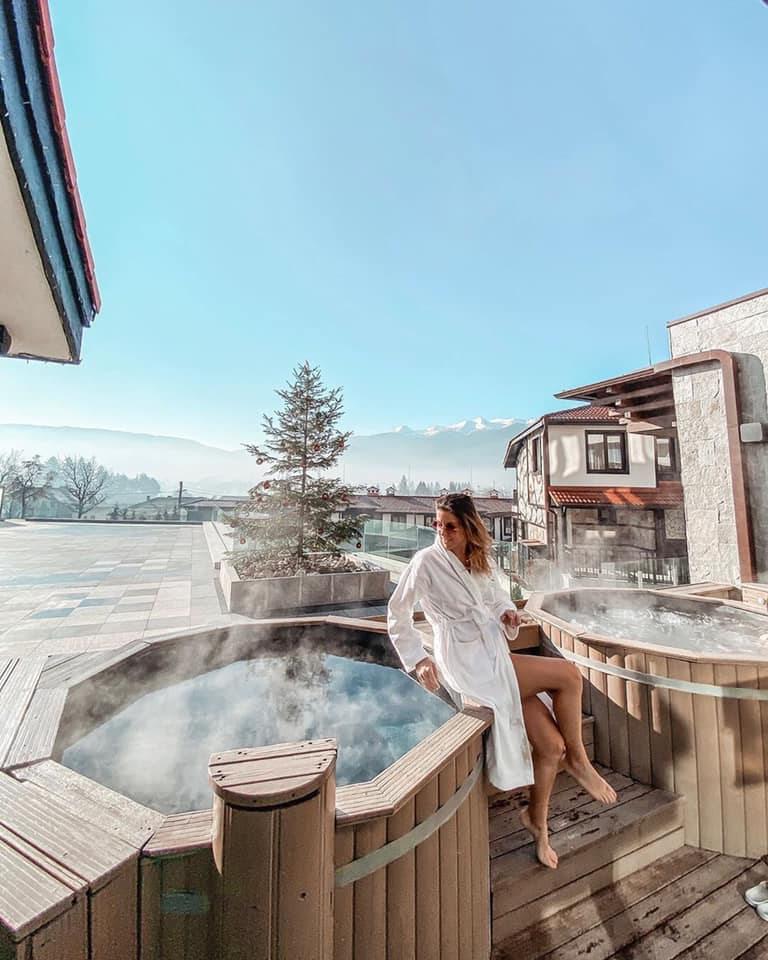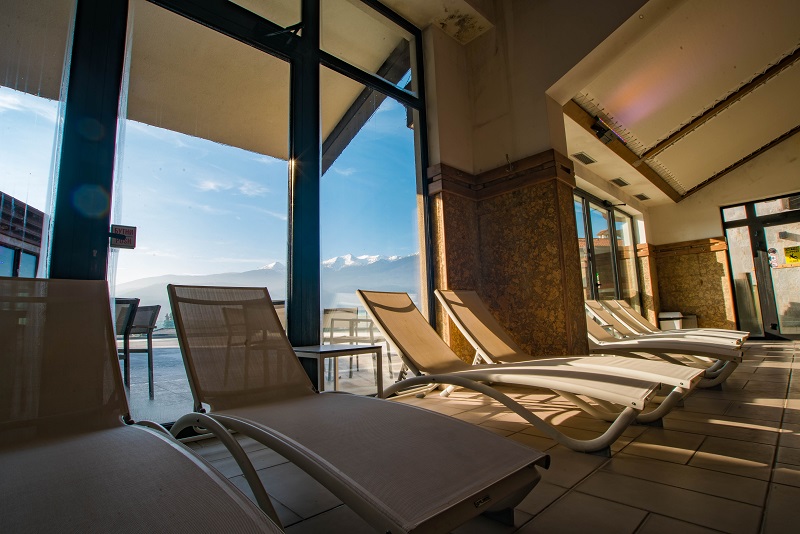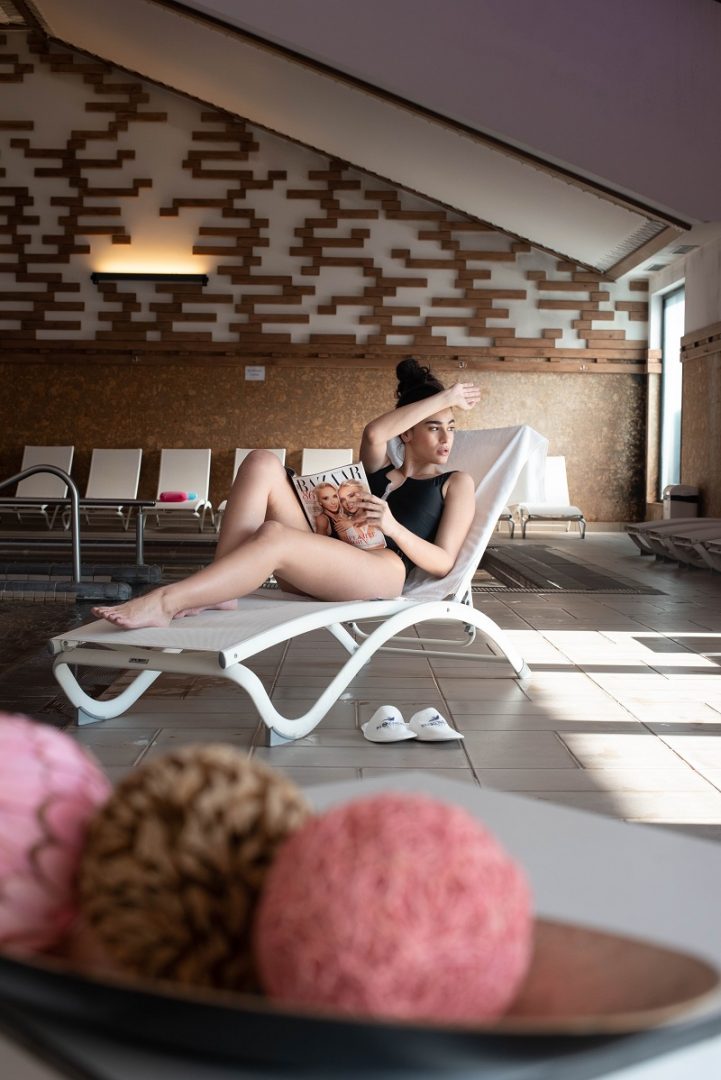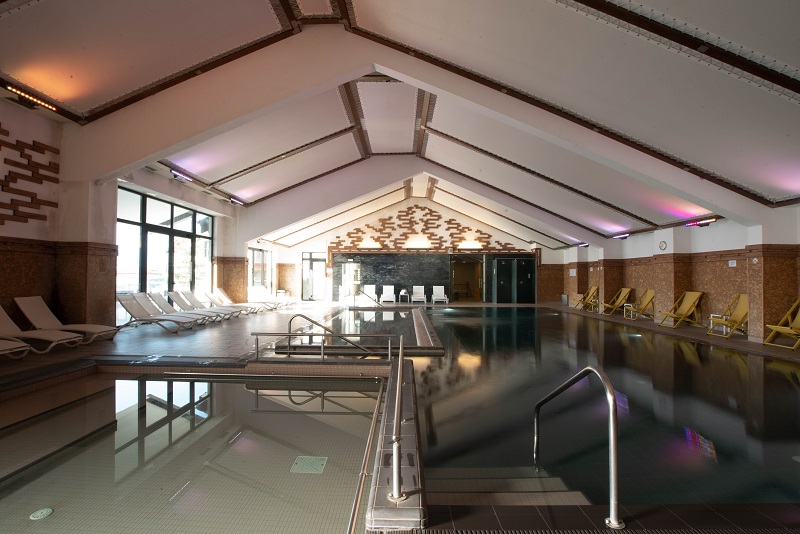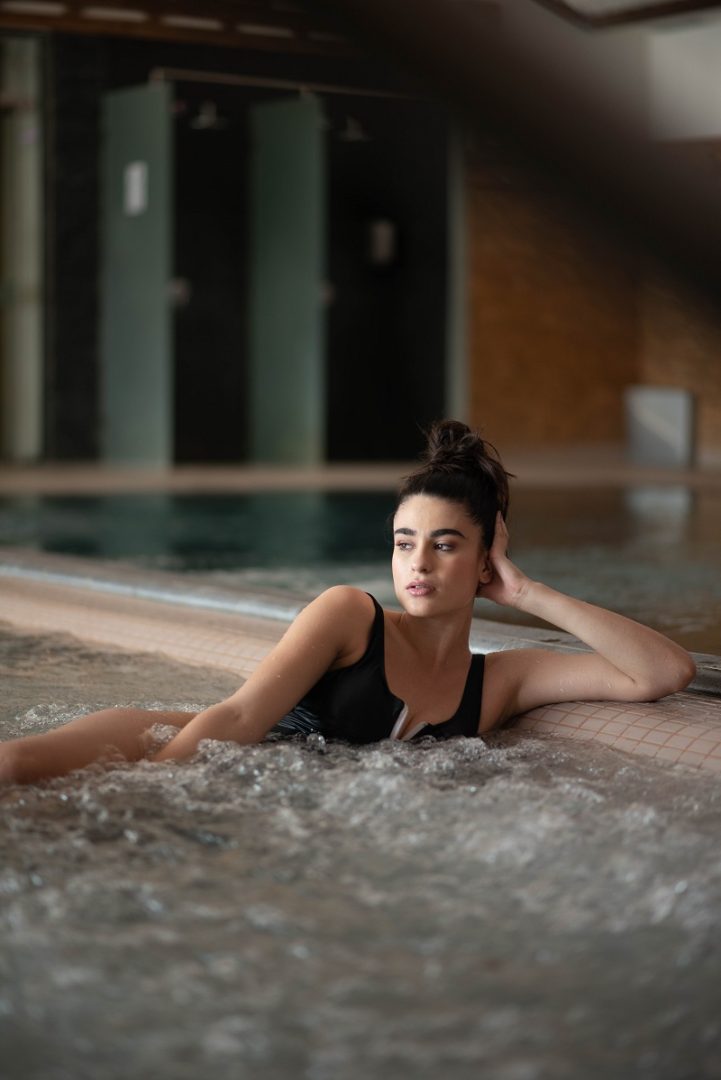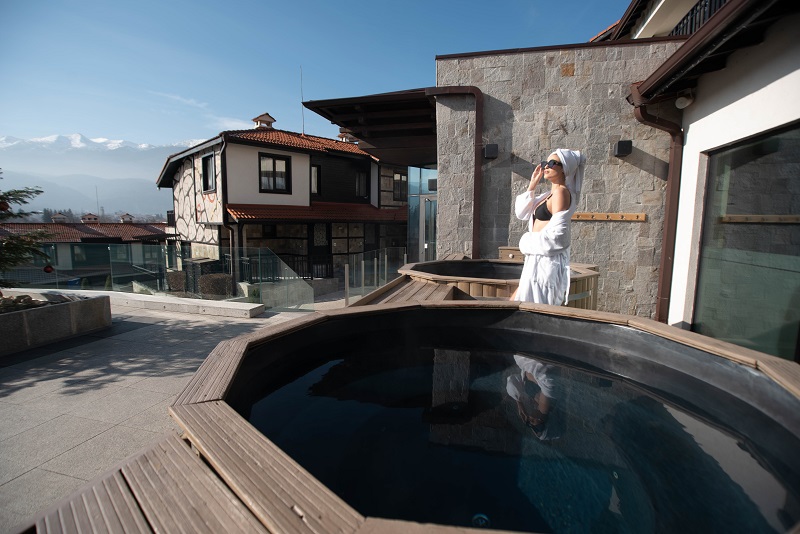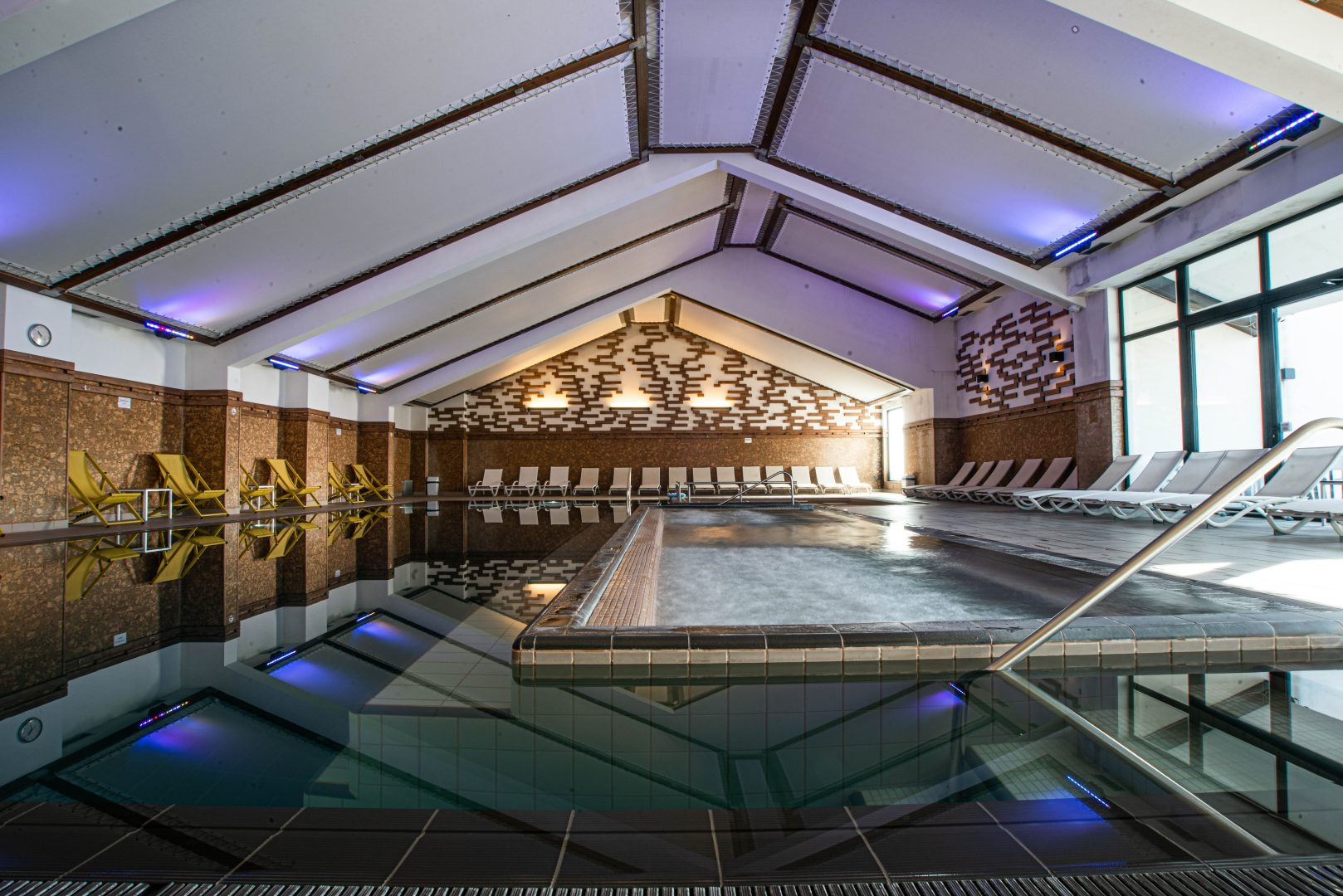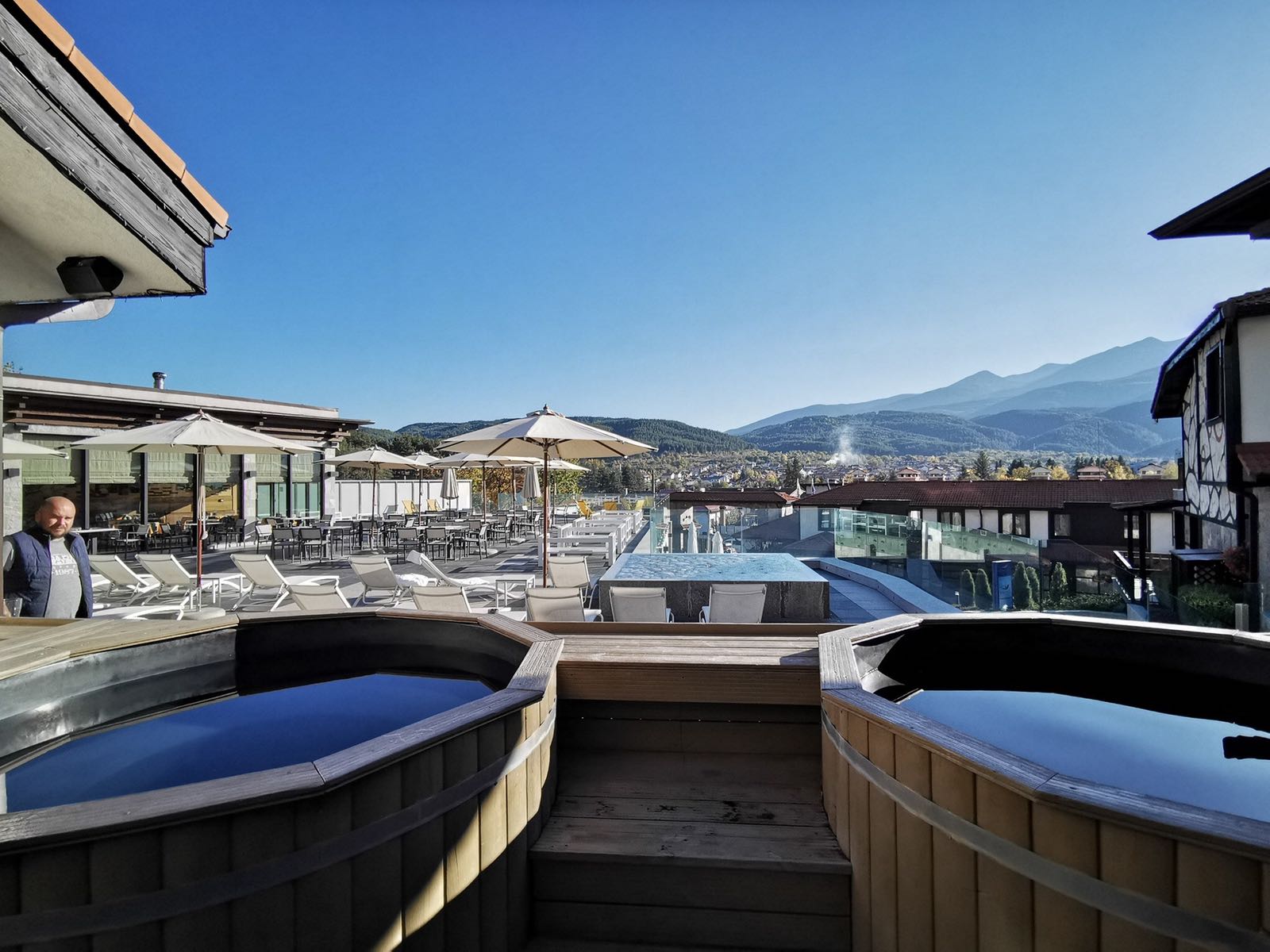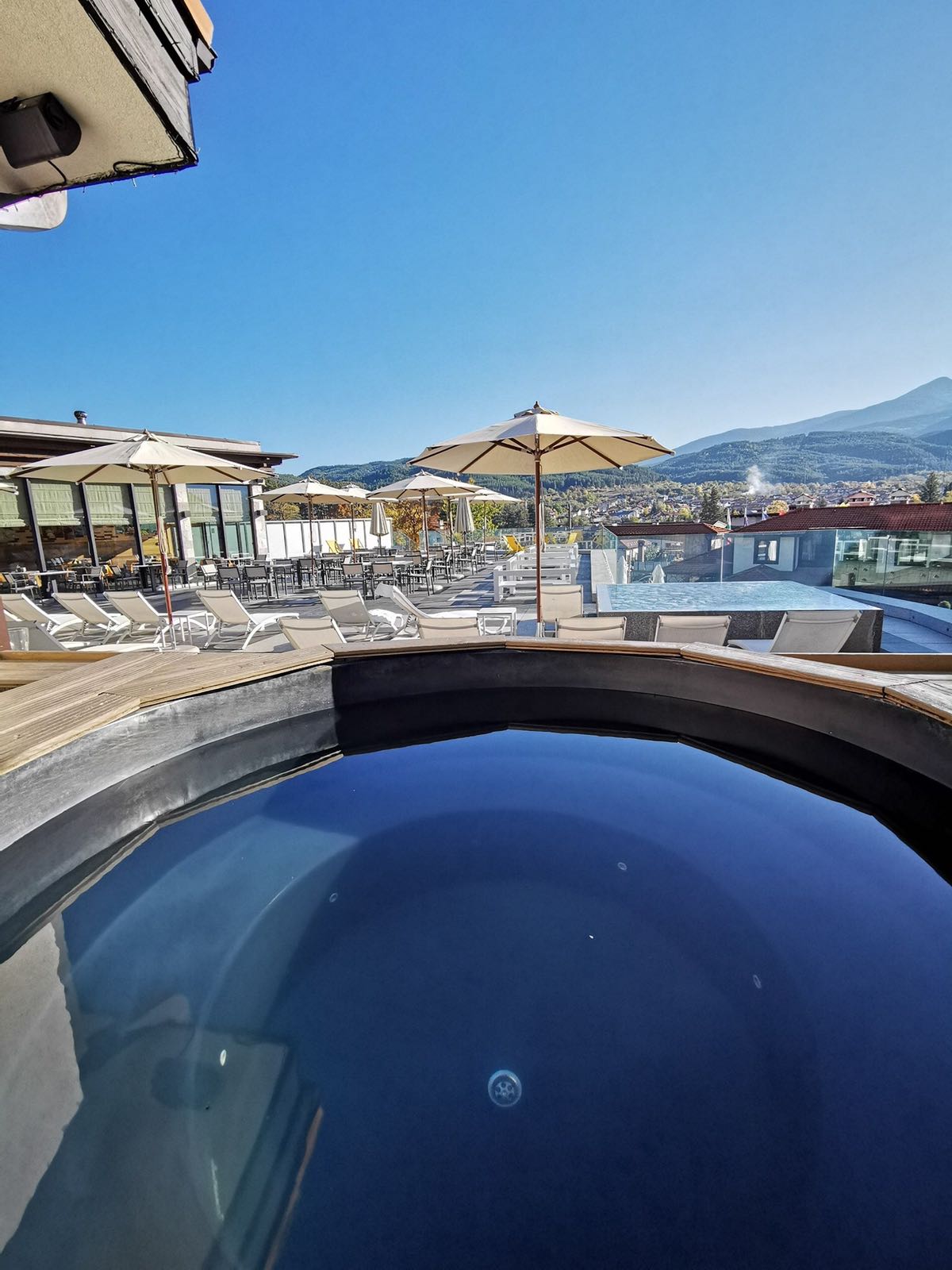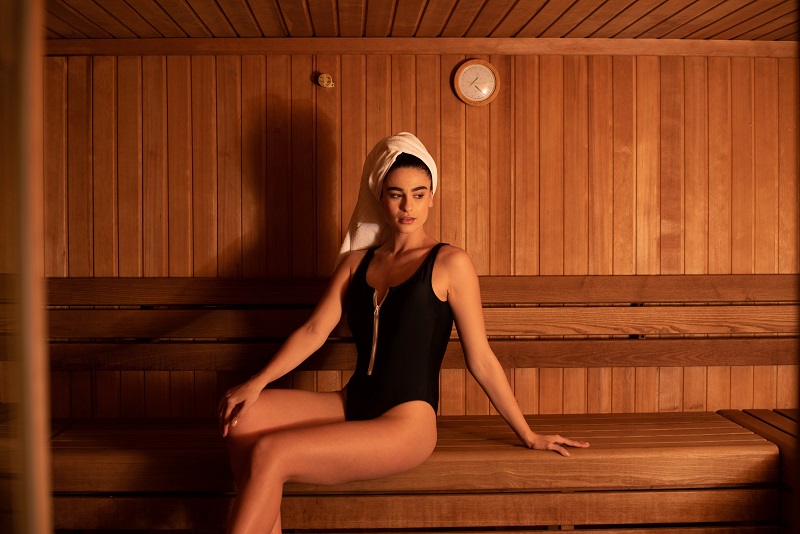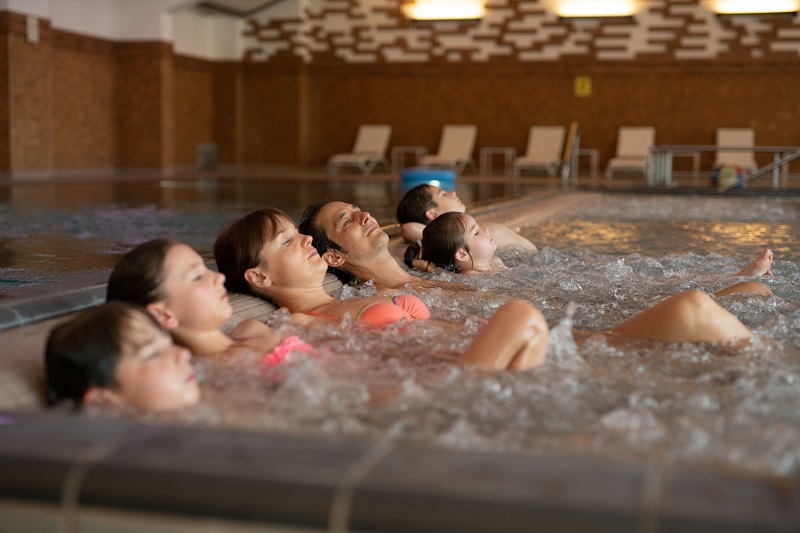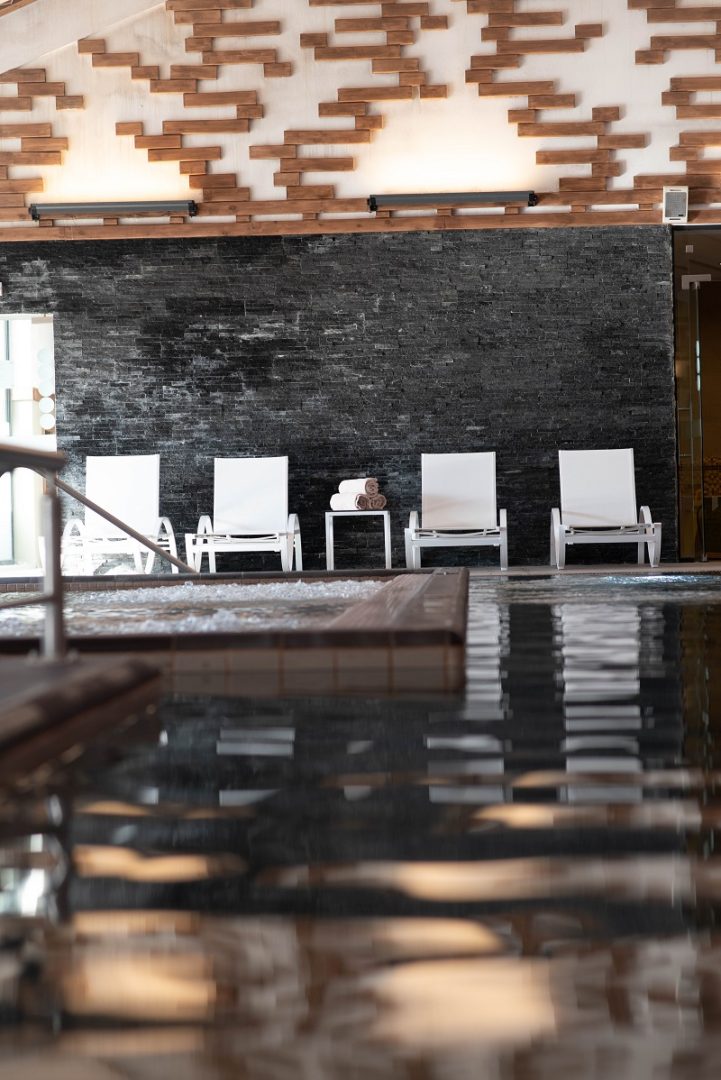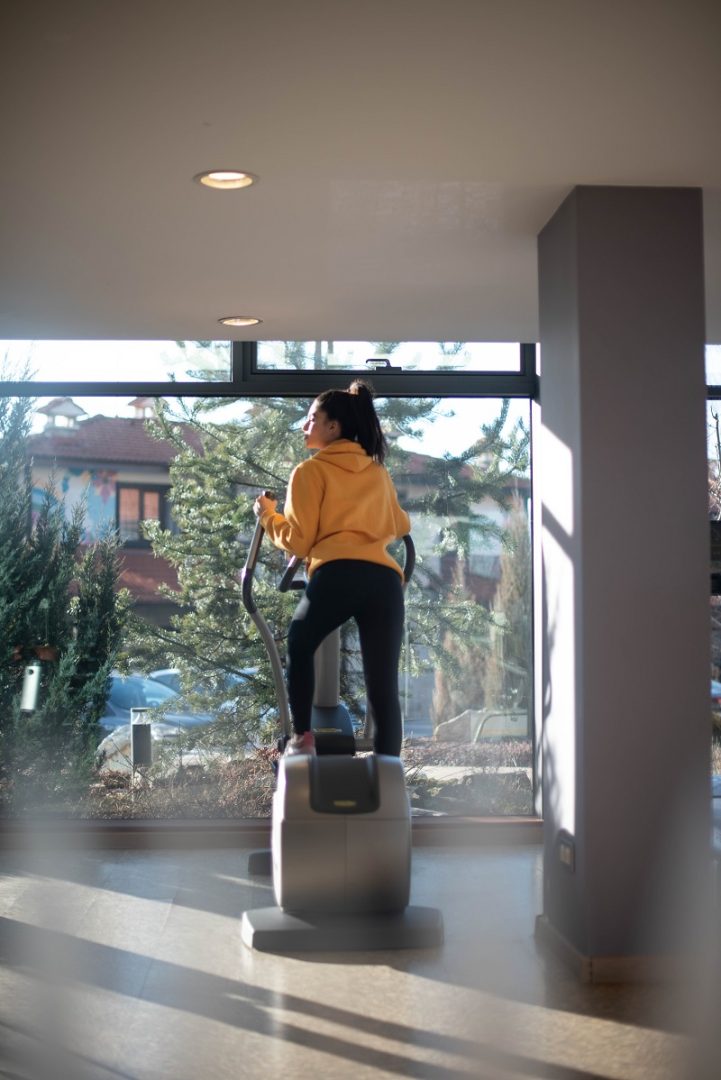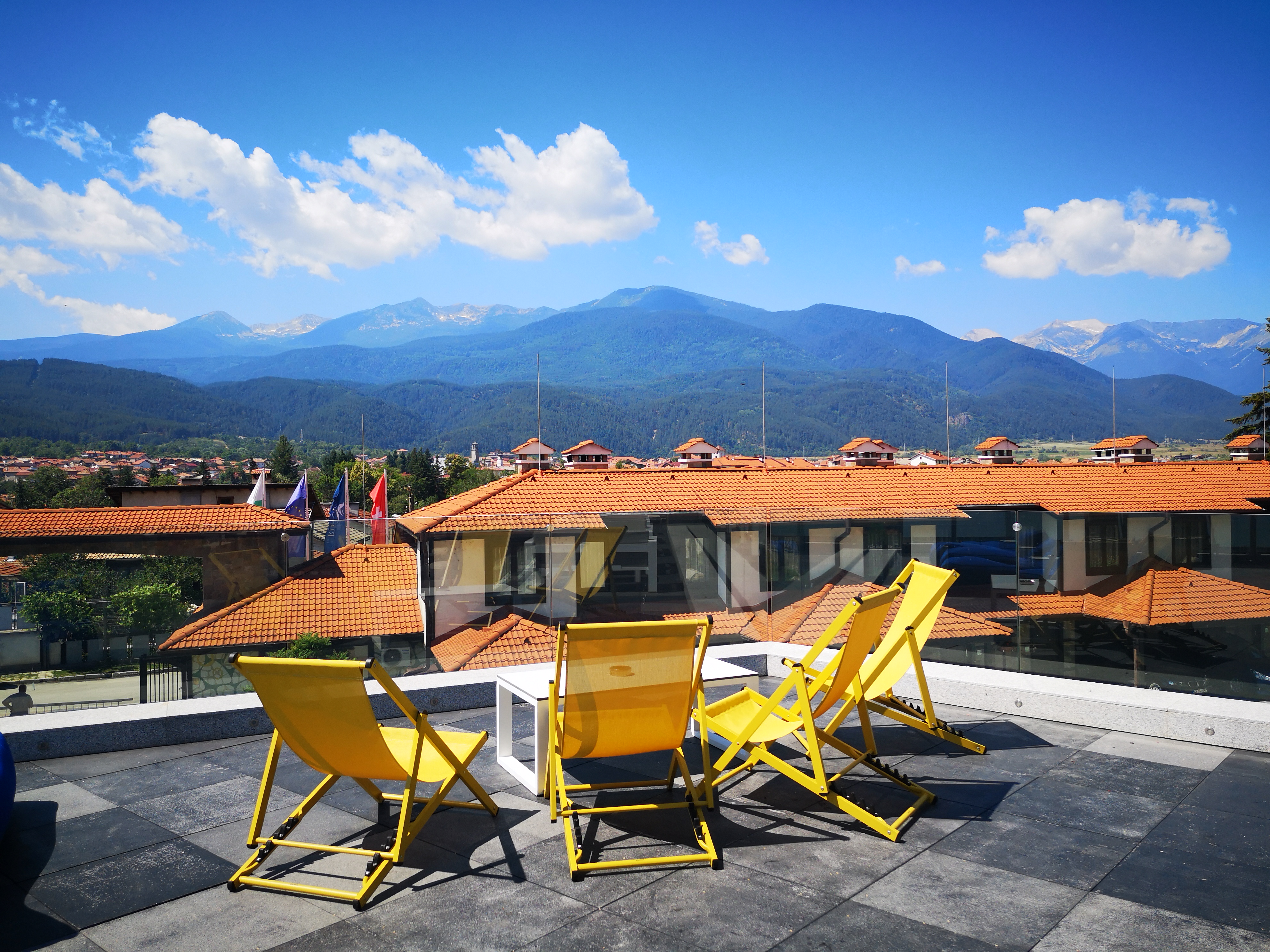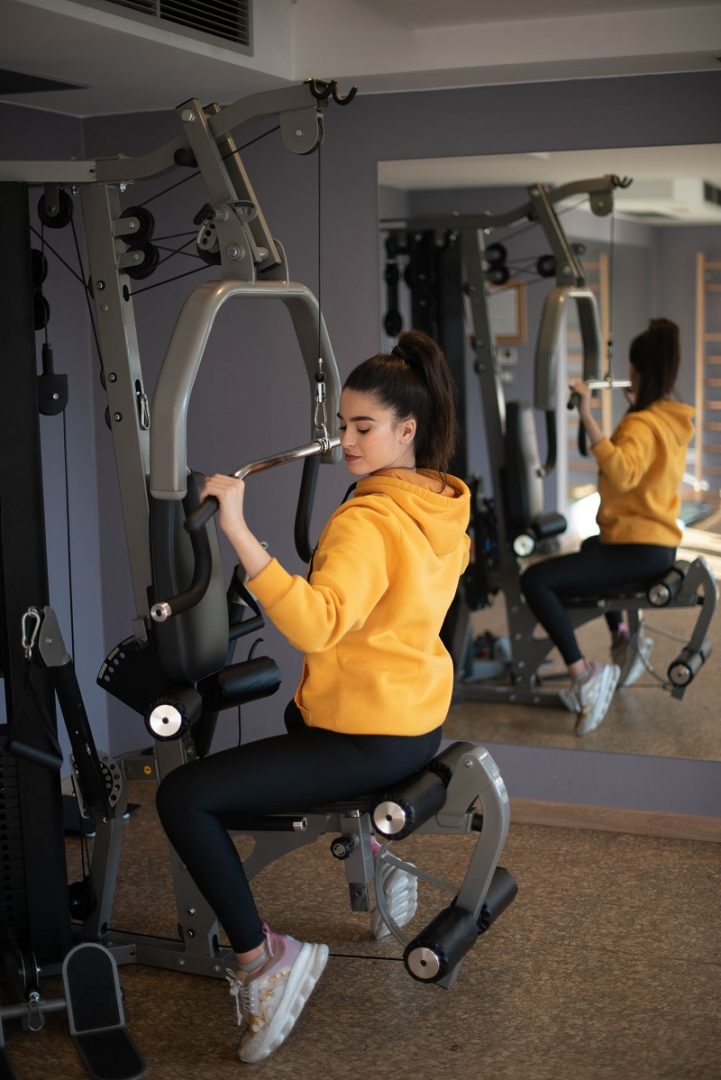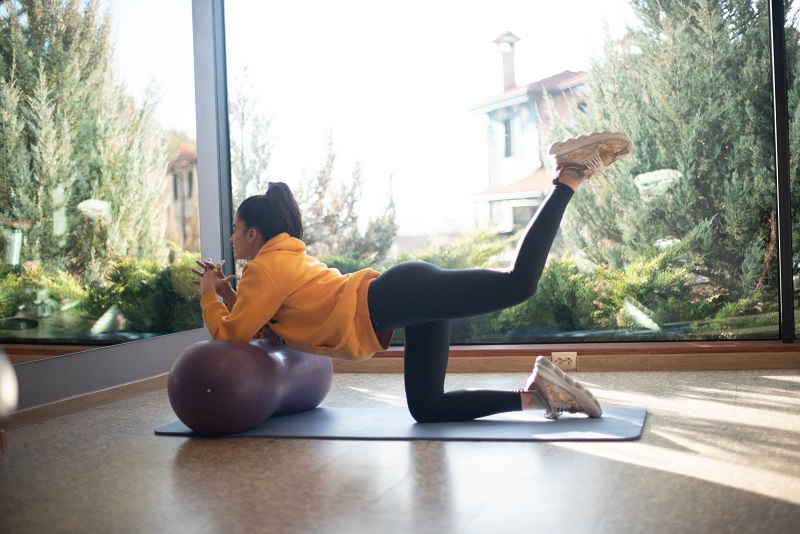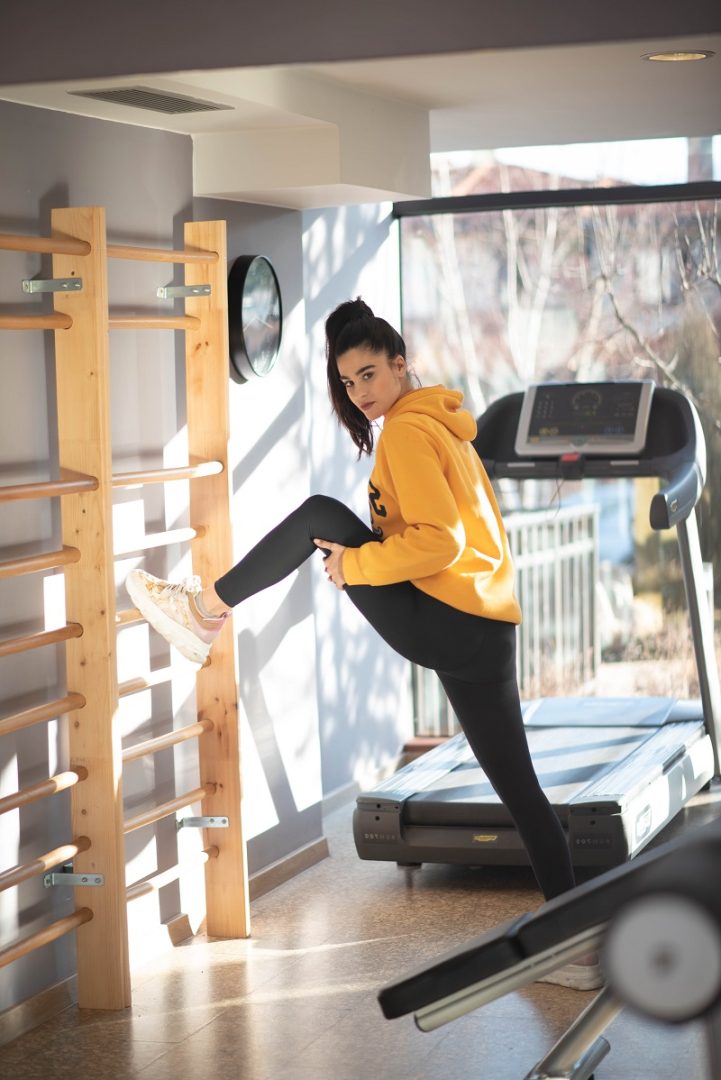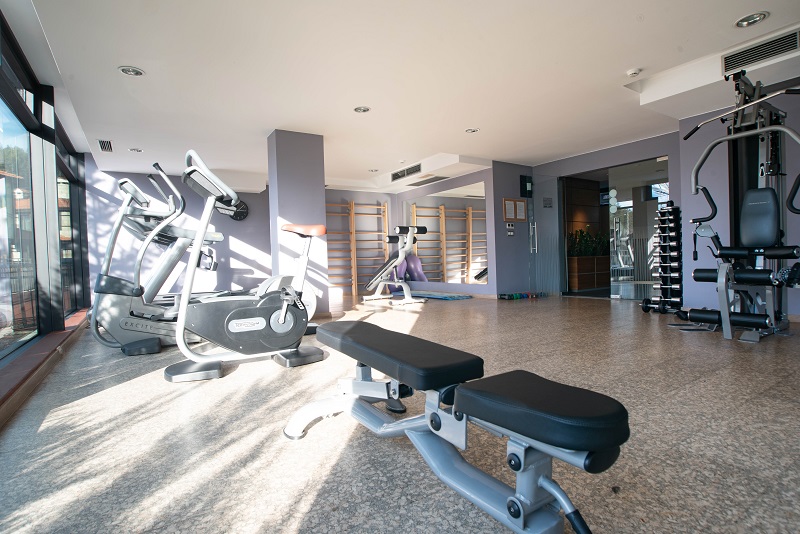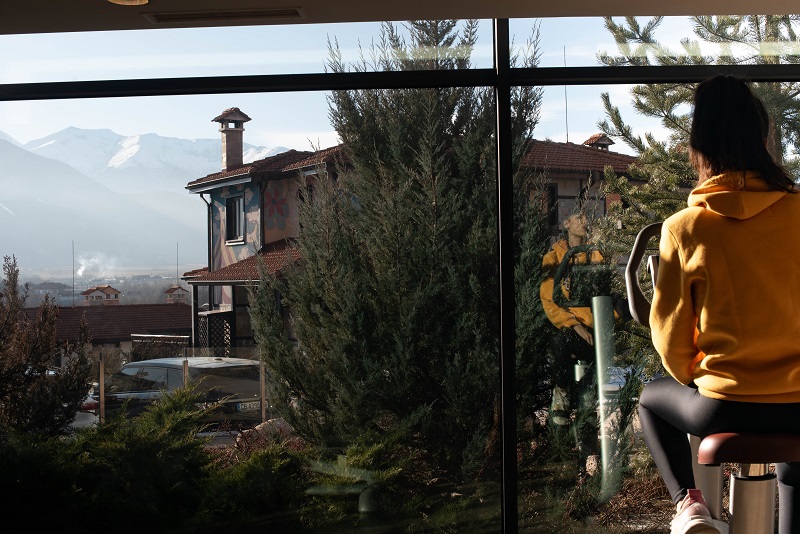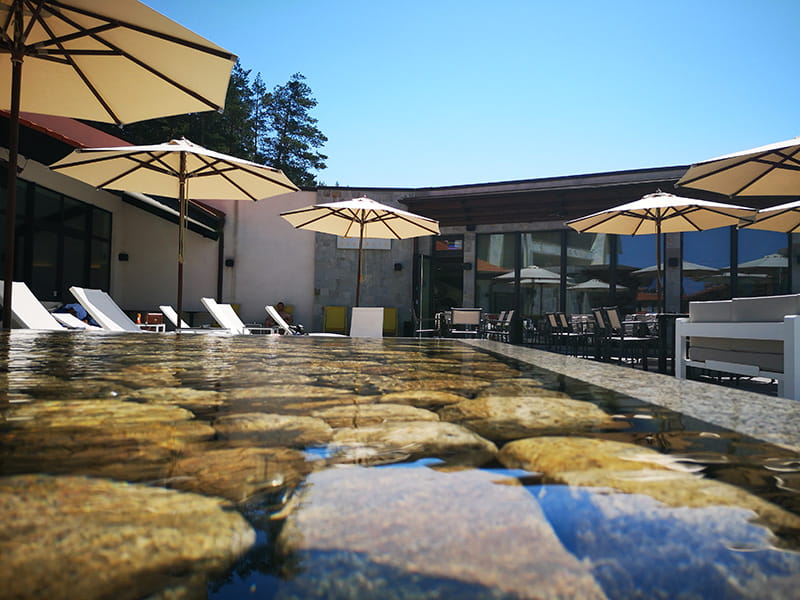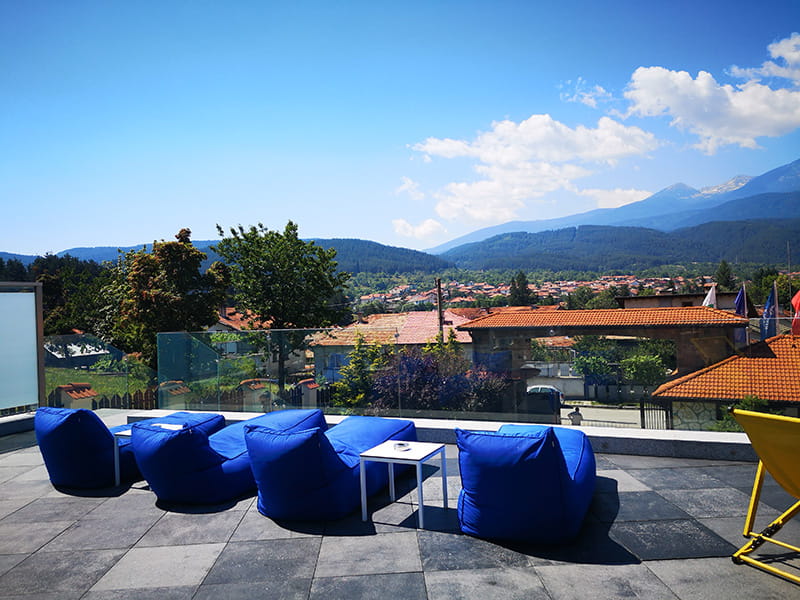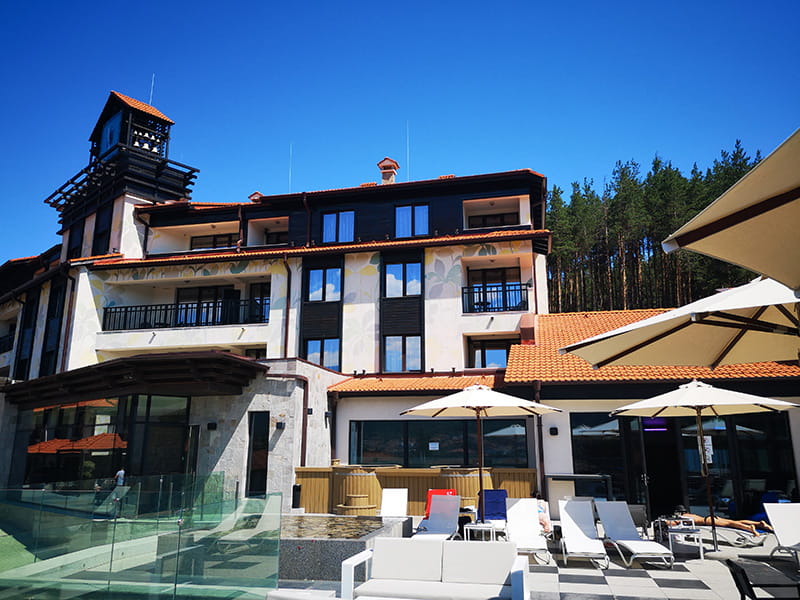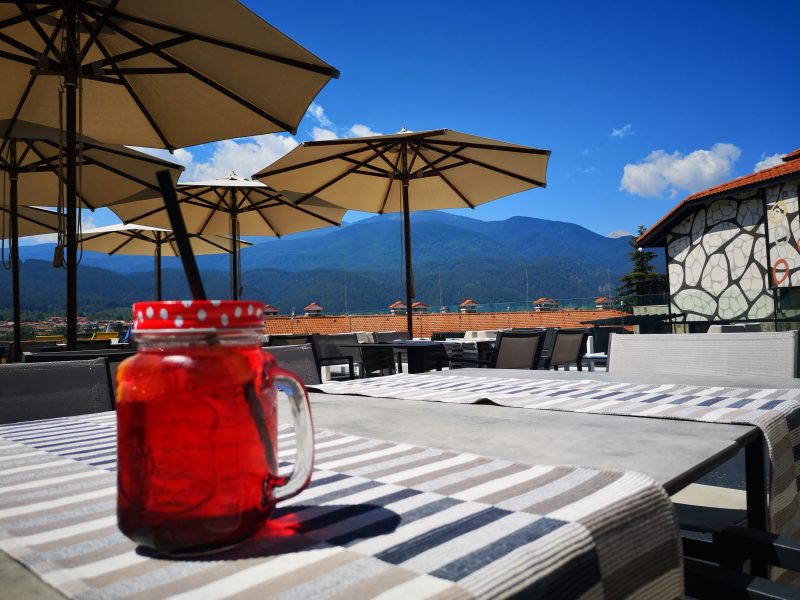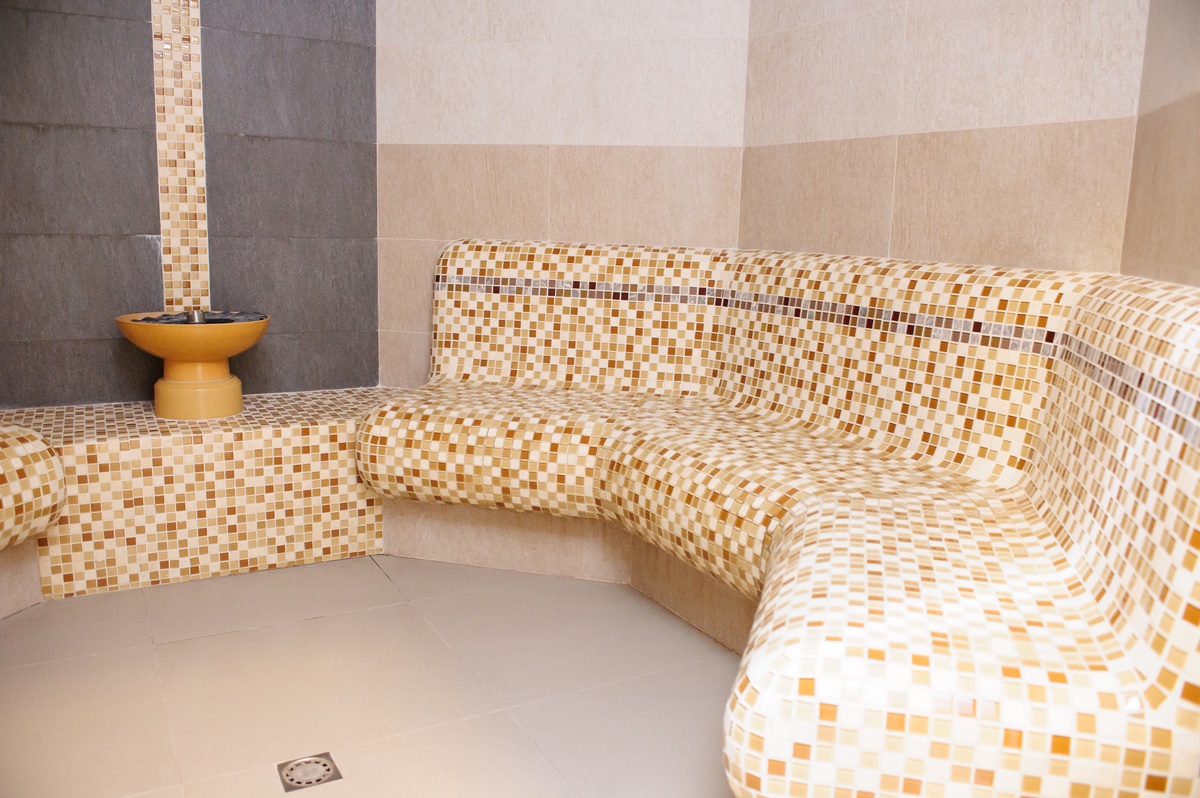 Indoor warm thermal pool for adults with size 10 x 15 meters and depth ranging from 0.90 to 1.60 meters. The water temperature is up to 30 °С. The swimming pool has inbuilt equipment for hydromassage.
Indoor children's thermal pool with water temperature from 33°С and depth 0.6 meters.
Kneipp bench – for water massage of the lower extremities through successfully alternating contrast baths with hot and cold water.
Heat zone – aroma and salt steam bath, sauna
Two outdoor wooden jacuzzi with mineral water / with additional charge/ which temperature is 33 to 35 °С – for all season use. They are situated on a panoramic terrace offering a unique view to the mountain and in an immediate proximity to the pools.
This area is especially topical during the summer season when you can take sun baths using comfortable loungers and simultaneously enjoying the breathtaking view to the summits of Pirin.
The SPA area is furnished of comfortable changing rooms and showers.
The mineral pool and the thermal facilities are open from 8:30 a.m. to 8:30 p.m.
Children younger than 14 years are not allowed alone in the SPA center without accompanying adult.
PRICES FOR ACCESS OF NON-HOTEL RESIDENTS
Winter season (01.12.2021– 10.04.2022)
From Monday to Friday
Adults: BGN 25,
Children between 6 and 12 years old – BGN 13,
Children up to 6 years old – free of charge with accompanying parent ( 1 adult can accompanying only 1 children up to 6 years old)
Saturday and Sunday
Adults: BGN 30,
Children between 6 and 12 years old – BGN 15,
Children up to 6 years old – free of charge with accompanying parent( 1 adult can accompanying only 1 children up to 6 years old)
*The price include access to the indoor mineral pool with temperature of water 30°С and kids swimming pool with temperature of water 33°С , 2 steam baths – salt and aromatherapy, sauna and kneip bench.
With additional payment:
Outside mineral Jaccuzi -30 BGN per hour with maximum capacity of 5 persons.
The hotel does not provide towels and bathrobes
* The hotel reserves the right to exclude outside guests in the spa area and pool due to high occupancy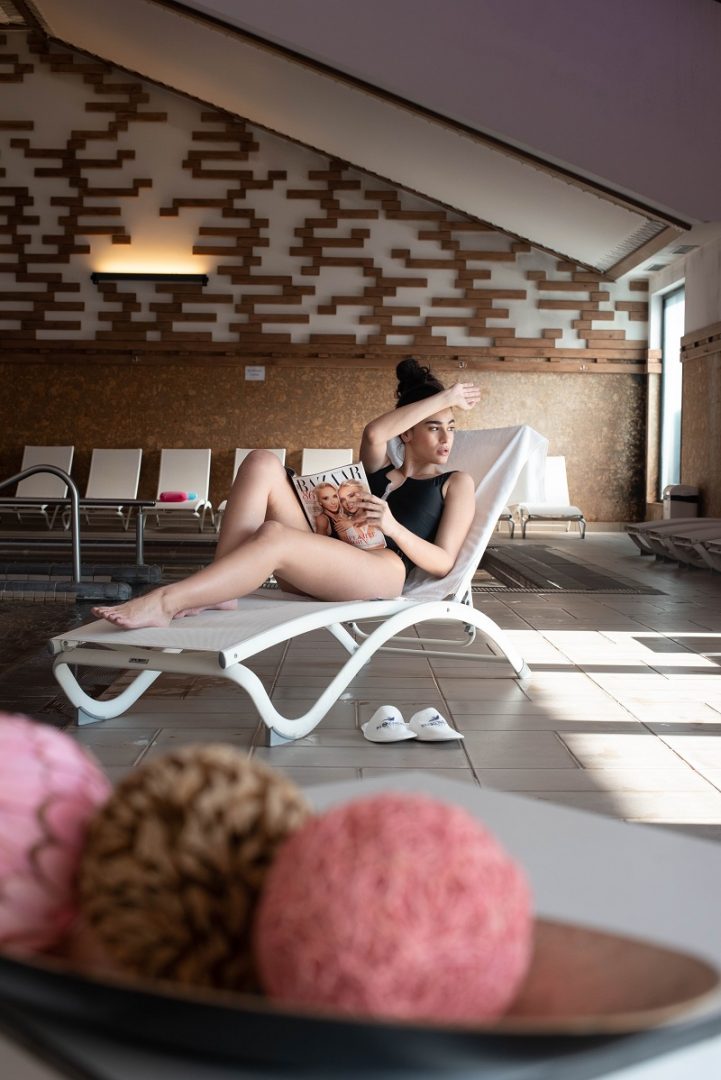 SPA Etiquette       
To be able to provide you relaxing stay and complete SPA and Wellness experience, please follow the rules.
In the area of swimming pool is forbidden kids under 14y.o unaccompanied.
Wellness area and Gym are forbidden for kids under 14y.o.
In pool and wellness area intoxicated or under drug influence guests are not allowed to enter.
It's a must to take a shower before entering mineral pools and after using sauna and steam baths.
In the SPA area must be entered with appropriate swimming costume, flip-flops, tied hair or swimming cap.
Jumping in the pool and running all over the SPA area are forbidden.
Playing with balls in the whole thermal area are forbidden.
Toddlers must enter the pool only with swimming pants or swim diapers.
It's a must to put all mobile devices on silent mode, for comfort of all guests.
In swimming pool and wellness area bringing food, alcohol, glasses and bottles are strongly prohibited.
Thermal zone is not recommended for usage of pregnant ladies, people with heart diseases and high blood pressure
IN FAILURE TO COMPLY WITH THE ABOVE RULES, PERSON IN CHARGE WILL ASK YOU TO LEAVE WITHOUT ANY COMPENSATION.
Recommended stay in hot mineral pool and Jacuzzi is:
Kids from 0 to 3.99 y.o. – 15 minutes.
Kids from 4 to 13.99y.o – 25 minutes.
Above 14y.o – 40 minutes.
Mineral Water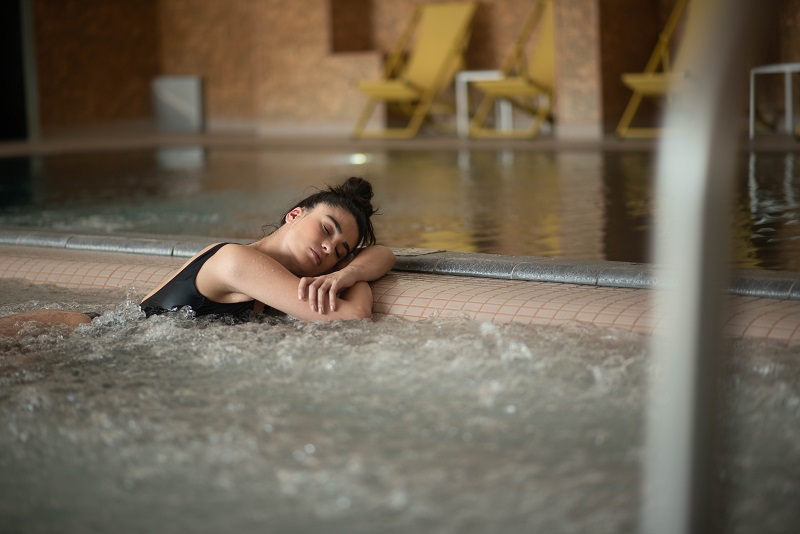 Тhe town of Dobrinishte is well known from ancient times, when the Romans inhabited these lands (4-5 centuries) with its healing thermal waters.
Today, Dobrinishte is an established SPA destination with its 17 mineral springs. In a combination with the Natural Beauties of the Pirin Mountains the place is perfect for both balneology and climatotherapy.
Fitness center in Ruskovets Resort
In the complex the guests of the hotel can use the Gym with TechnoGym equipment and an amazing view of Pirin. Working hours: 8:00 – 21:00
For reservations of SPA services and therapies, please call:
+ 359 7 498 15 55
+ 359 877 36 96 02