Skiing or snowboarding is a great way to de-stress and enjoy the fresh air and beautiful scenery. There are many resorts in Bulgaria that offer great conditions for winter sports. The pearl of ski resorts in our country is Bansko, where lovers of these disciplines can enjoy more than 75 km of tracks, with tracks suitable for beginners, advanced and experts. If you too have decided to become a pole master, remember that preparation is extremely important. Even before you set foot on the slopes, you have to choose the right ski equipment.
It is of utmost importance not only for comfort while riding, but to protect your health. No matter how good you are, don't underestimate the importance of gear because it can save your life. In case you've never had to choose ski gear before and don't know where to start, we've rounded up everything you need in this article.
What is included in the ski equipment?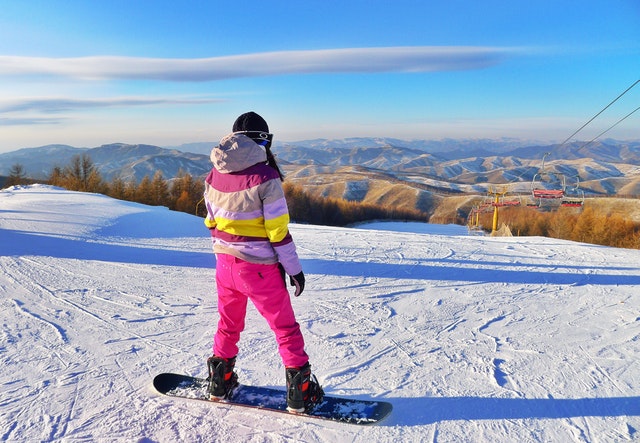 In order to feel comfortable and be maximally protected from the weather conditions outside and possible accidents, it is recommended to have the following ski equipment:
• Thermal underwear – it is necessary to keep your body temperature high and protect you from the cold outside
• Thermal socks – they will protect your feet from frostbite
• Ski jacket – it is more than a necessity, it will protect you from wind, snow and keep you dry in case of a fall
• Ski pants or overalls – provides you with comfort, warmth and freedom of movement, which is very important when skiing
• Gloves – to protect your hands from the cold
• Ski boots – they must be waterproof and fit you
A helmet is a necessary accessory that will protect your head in the event of an impact
•        Mask – will protect your eyes from the bright sun, during snowfall and from external objects, and will also provide you with better visibility while driving;

What should you pay attention to when choosing?


We advise you to do your research before proceeding with the purchase of complete ski equipment or some of its components. This ensures that you know exactly what you need and how to choose it. Here are some practical guidelines that will help you:
When choosing a ski jacket, look for a model that is waterproof and also snowproof. This ensures that you stay dry and warm all the time. It is good that the jacket has a hood that can be removed when not in use. Jackets with a removable lining are also a convenient option, so they can be worn in warmer weather. Additional extras that will give you more convenience are the internal pockets where you can keep your belongings and also the waterproof zippers.
Thermal underwear should fit tightly to the body to maintain body temperature. Here, it is important to focus mostly on convenience. It's nice that you can find a variety of models in different colors and patterns so that you can match it with your personal style as well.
Ski boots are also an important element – they should fit you and be comfortable. Your foot should not move when you ride so that you can maneuver freely and safely.
The ski mask should not under any circumstances limit your visibility, because this is dangerous, especially when you have stepped up a slope. It should fit well, but not be tight. When choosing, keep in mind that you'll be wearing it for a long time, so make sure it's comfortable. It is more than mandatory to protect against UVA and UVB rays.
Own ski equipment or rental – which should you prefer?
This is another question that arouses curiosity. Many resorts offer the option of renting ski equipment instead of buying. This is a good option if you don't have your own and decided to drive for the weekend, for example. In the event that you are not active on the ski slope, it is pointless to invest a serious amount for things that you will hardly use.
However, if you intend to make the most of the ski season, then it is better to invest in your own ski equipment. It is an investment when it will allow you to enjoy the pleasure of riding and ensure comfort and protection.
These were some helpful tips to help you choose the right ski gear to be prepared every time you hit the slopes.