Vacation with pets – we are waiting for you at Ruskovets Resort
The hotel is hospitable not only to people but also to their pets
Finding a hotel where you can stay with your pet is not impossible, but you should do some research beforehand.
How to find a pet-friendly hotel and why they're changing the game for pet owners around the world.
Stress-free travel
One of the main advantages of pet-friendly hotels is the peace of mind they offer pet owners. This type of pets friendly hotels save the inconvenience of owners leaving their pets with friends or in pet hotels. The decision for passengers to take their little friends with them eliminates the worry and stress of being separated from their beloved companions. Pet-friendly hotels provide a safe and comfortable environment where people and animals can relax and enjoy their stay. Improved experience
Traveling with pets creates a unique bonding experience for both the pet owner and their furry friend. Pet-friendly hotels offer a range of amenities and services designed to meet the needs of pets, including dedicated pet play areas, walking trails and grooming services. These facilities not only ensure that pets receive adequate care, but also provide opportunities for owners to participate in activities with their pets, further strengthening their bond.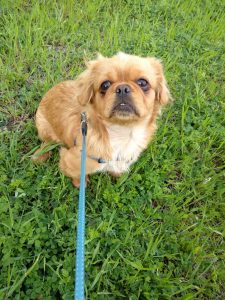 A wide range of pet-friendly amenities
Pet-friendly hotels go the extra mile to ensure pets are well looked after during their stay. From providing pet beds and bowls to offering pet-friendly room service menus, these hotels strive to create a comfortable and enjoyable experience for both pets and their owners. Some hotels even host special pet-friendly events and activities, such as pet yoga classes and dog ice cream socials.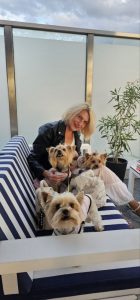 Socialization opportunities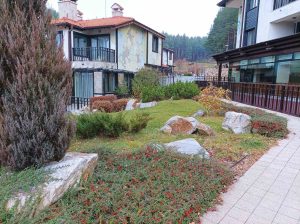 Staying at a pet-friendly hotel opens up socializing opportunities for both pets and their owners. Many pet-friendly hotels offer pet meet and greets or have designated pet-friendly areas where pets can interact with each other. Not only does this allow pets to make new friends, but it also gives owners the opportunity to connect with other pet lovers, share experiences and exchange tips and recommendations.
Research pet-friendly destinations
Pet-friendly hotels are often located in close proximity to pet-friendly attractions and destinations, making it easy for pet owners to explore new places with their furry companions. Whether it's a dog-friendly beach, a walking trail, or a pet-friendly park, these hotels ensure pets have plenty of opportunities to exercise, play, and explore, adding an extra element of fun and excitement to the trip.
Vacation with your pet – the choice is yours
The rise of pet-friendly hotels has changed the way pet owners travel. With their focus on providing a comfortable and enjoyable experience for both pets and their owners, these hotels have become a popular choice for those looking for a stress-free and rewarding vacation or business trip. So the next time you're planning your trip, consider staying at a pet-friendly hotel and embark on an unforgettable journey with your beloved pet by your side.
At Ruskovets Resort we offer you to stay together with your pet. Accommodation is in Comfort Villas (98 sq.m.) and Familia Comfort (118 sq.m.), and most of the villas have adjacent grass areas for walking.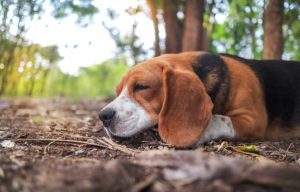 The hotel provides water and food bowls as well as sanitary bags. The rules for traveling with pets are detailed on the website:
Accommodation with pets is paid and you can get advance information if you write or call the phones indicated on the site:
Do not deprive yourself of the love of your pets and give yourself an unforgettable vacation in our beautiful mountain complex Ruskovets Resort!